ADELLAPORTA
We are an international consulting company that serves and helps a wide range of businesses, mainly focused on the travel industry, change, improve and reimagine the image of their brand. Due to unforeseen circumstances or inexperience in the market, many companies end up with a public face that is not representative of the quality of service they truthfully offer or faithful to their initial vision. We help such businesses make significant and abiding improvements to not only their visible image but also their internal performance via training, enabling and empowering them to reach their greatest goals. With vast and continuously expansive experience in the business and travel sector we've built from the ground up, a consulting service authentically shaped to undertake even the most difficult tasks.
Our team is designed to work as one, a single unit with a strong set of values, and an indomitable team spirit committed to diversity and innovation, something we aim to also transmit to our clients through training and team building. Our vision is based on the deep understanding of every customer's core, sector dynamics, and immediate market. Therefore we invest a great amount of our time in studying our clients and ensuring our mindsets and goals are aligned perfectly.
We continuously keep track of our clients' progress and actions because it's only natural that their needs constantly change, just like their industry and market develops. Thus innovation of our services is a paramount piece of our existence as consultants. Regardless of what challenge we tackle, we always concentrate on delivering practical and enduring development, and furnish our clients with invaluable tools and knowledge to advance and lead.
Mission – Vision – Values
Our mission is to support businesses and entrepreneurs who are active in the tourism industry and to highlight their potential. Through projection and educational actions, we aim to change and optimize the services provided. Our goal is to have satisfied customers.
Our vision is the product called tourism to become the most qualitative service that someone who comes into contact with our country receives. We envision satisfied customers, happy employees and established entrepreneurs.
The whole team at adellaporta.com is committed and moving forward on the basis of our shared values, which we inspire to any partner, client or project we undertake.
Quality – Flexibility – Cooperation – Personalized intervention – People come first – Effectiveness – Authenticity – Passion for our vision – Faith to our Mission

The team
"Making an impact that lasts"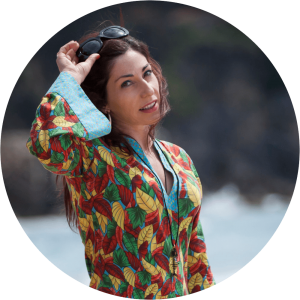 Dellaporta Aphrodite
Member of the Mykonos Municipal Tourism Committee and project manager for promotional activities at international tourism fairs and gastronomic tourism events around the world
Aphrodite boasts a postgraduate degree in International Medicine and Crisis Management and a stellar career in sales, education and hospitality; but one of her most valuable skills is her vast knowledge and experience of working with other companies during her time as the owner of Adellaporta.
She has grown greatly as a business consultant and has organized immense multicultural events all over the world, cooperating with both local and international partners. Her collaboration with most of the companies in Mykonos has made her very adept at management and guidance.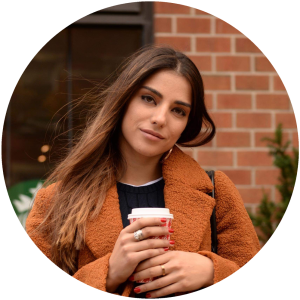 Dellaporta Danai
Only 20 and already a tremendous Influencer
Danai is the youngest member of the team, combining law studies with her high profile as an influencer.
Her time as an influencer has taught her a lot about marketing ones' best qualities and promoting online. The same goes for businesses who do not know exactly how to highlight their services. Danai might be young but she already has a business mind, ready to undertake huge projects and represent Adellaporta.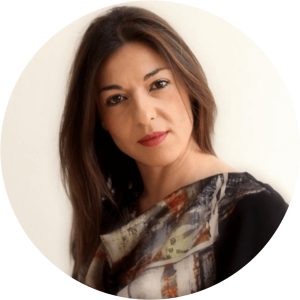 Dellaporta Athina
Professional business consultant and psychologist
Athina has studied psychology and specialized in customer care and satisfaction. In league with her extensive organizational and communication skills, she is uniquely equipped to take on the challenging role of the team's facilitator and keeper. In other words, she's ready to keep everyone on the same page and ensure the team works in perfect harmony. With how volatile the market and big businesses can be, her skills are inestimable. While she's in charge, communication flows effortlessly; while the results remain continuously successful.
She knows what's most important when keeping clients satisfied and is ready to share this knowledge with all businesses seeking ADELLAPORTA's aid, so that they in turn can make their brand a synonym for success and always keep their customers happy.